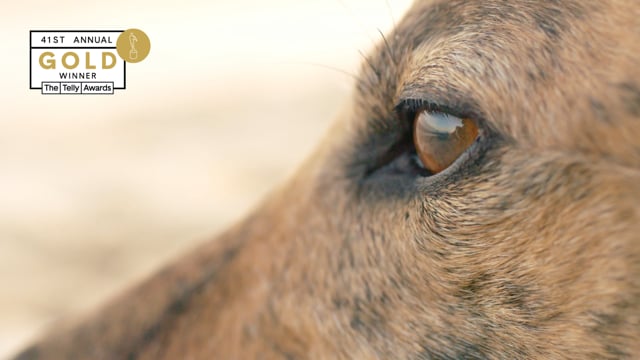 Adopt a Retired Racer – Nonprofit
We didn't know much about Greyhounds other than the bus company named after them. However, during this project for the nonprofit Wheeling Island Greyhound Adoption Center, we discovered they are not just excellent racing dogs but make for the best pets.
We spent a weekend with two wonderful dog lovers in the Hamptons as they shared with us their adoption story and showed off their beautiful greyhound, Casey Bones Jones.
We produced the long-from micro doc you see above and two TV spots out of this docustyle production – a 30-second and 15-second. The campaign earned a Gold Telly  for NonProfit Regional TV: Campaign Video Campaigns.
The purpose of the campaign was to show that Greyhounds make great pets. We learned that they do in person.
We snagged a Gold Telly award for our work in the NonProfit Campaign – Regional TV category.