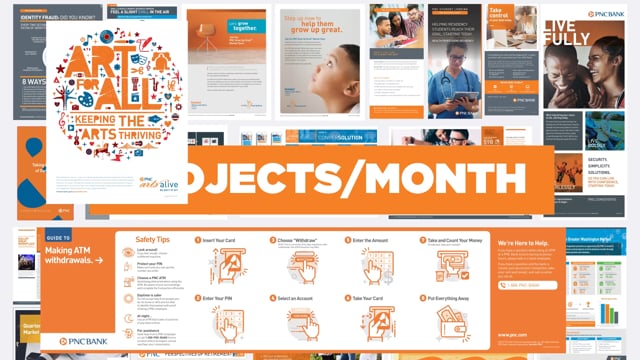 B2B Video – Inner Orange – What We Do For You!
Inner Orange is an internal agency at PNC, and they needed a corporate, b2b sales video that would remind PNC of all the work they have done for them and the capabilities they offer.
You may wonder if they already work for this organization, why do they need to sell them? Well, PNC is a large organization, and there are many different departments. Not all of them know who Inner Orange is, nor do they all know what Inner Orange can do.
Our job was to create engaging and effective corporate video that would inform these departments while keeping it entertaining along the way.