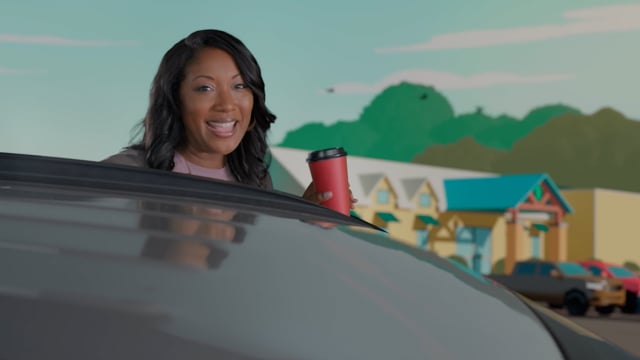 E-ZPass – Promotional Video for the PA Turnpike Commission
The Pennsylvania Turnpike Commission hired us to create three short promotional videos (30, 15, 6 second) to educate people how much money they would save if they started using E-ZPass to travel on the turnpike.
One of the coolest aspects of these spots is the combination of live action with a cartoony animated background. We filmed our talent driving in a studio setting with a wall to wall green screen. Then our VFX team got to work placing the different illustrative background elements into the frame.
Together, we created a seamless world of live action and animation for these promotional videos.