What's the big deal about video marketing, you ask? It's only one of the most lucrative forms of marketing that exists today.
88% of video marketers are satisfied with the ROI of their video marketing efforts, and that's likely due to other statistics showing just how engaging videos can be (they result in 66% more qualified leads per year).
There's more to video marketing than simply throwing together an interview, a few graphics, and a killer song though. Animation in marketing can serve to convey complex ideas in a simple way, to evoke emotion, and to take viewers on a stimulating journey to lands that perhaps don't even exist in the real world.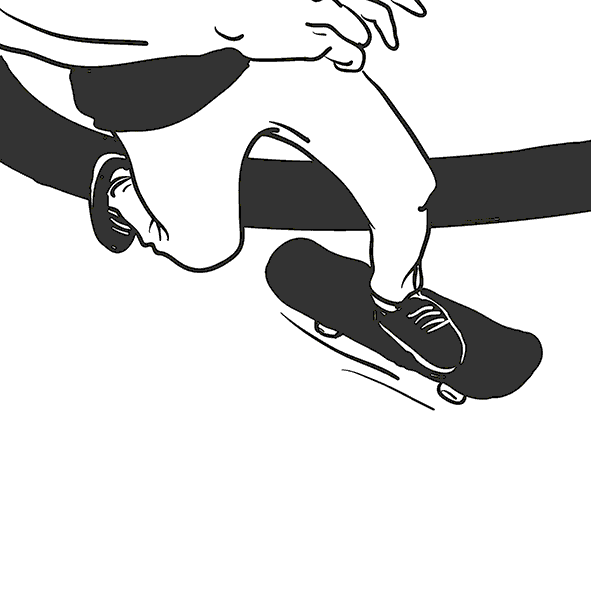 In short, investing in an animated video means you can have your video exactly the way you want it. But, not without some planning first. Follow along as we guide you through the animated video production process.
Understanding the Impact of Animated Video Marketing
Sometimes, professionals and the businesses that they back struggle with the concept of animation in marketing, stating that an animated video is less personal and less professional. But, that couldn't be further from the truth.
When you opt to invest in animated video marketing, you have more control over the final product. Through animation, you're able to set the video wherever you want and tell a unique story through fun, engaging visuals.
In short, animated videos allow you to tell your story exactly how you want to and have it look exactly how you want it to look. Live-action marketing videos don't offer this same level of customization (at least not unless you're Steven Spielberg or Quentin Tarantino).
From a business standpoint, this is actually pretty invaluable. Forget about having to "cast" every role in your explainer video, factor in costumes, think about props and wonder whether or not you'll even be able to snag a permit to film on-location. Animated videos are easier for you.
Other reasons to invest in an animated video for your business?
They're easily measurable.

Other marketing tactics can sometimes be hard to measure. With videos, you're able to track views, engagement, shares, and so much more.

Animated videos are a rich form of media

. And, the human brain processes visuals

60,000 times faster

than text alone.

They help simplify complex topics.

This is crucial if you're trying to convey a technical process or explain something complex to a team of investors or employees.

Your customers want to see more videos from you.

In fact,

85% of consumers

want to see more video content from brands.
Step 1: Define Your Company's Why
Okay, we've laid out the reasons why you should invest in an animated video marketing strategy. Now, it's time to start thinking about the actual video itself.
The first step in the planning process is to define your why behind wanting to create the marketing video. Answer the following questions:
What are your current business goals and how can this video help you achieve them?

What is the story you're trying to convey with this campaign?

How will you measure the success of this video or ad campaign?
This will help you begin to plan ahead in terms of the style and theme of the video itself. And, your goal can be big or small.
Educational institutions aiming to increase enrollment, for example, can create an animated series regarding the perks of living on-campus and the benefits of a degree from that specific university. 
To measure success, they would track enrollment numbers after the release of the campaign. Or, they could track clicks to a landing page where potential students would go in order to receive an enrollment packet via email.
A fintech app launching the final version of the product could measure success via app downloads. Or, if used to explain how the app works, success could be measured via a survey taken after to gauge user engagement and levels of clarity.
Step 2: Develop an Animated Video Concept & Style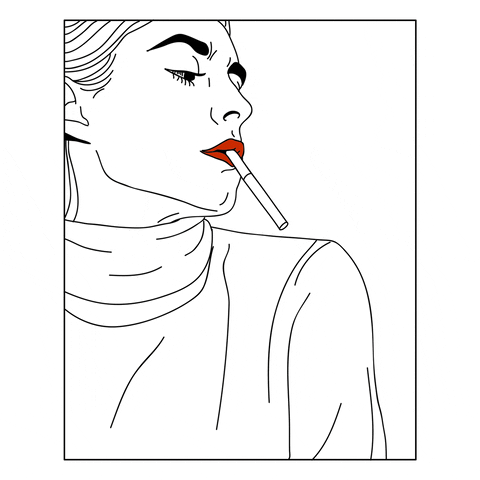 Now that you know your "why" behind the video and have a good idea of how you want to measure success, the real fun begins (at least if you're creatives like we are!). Concept brainstorming is an important stage of the video marketing development process.
We suggest searching around for other animated videos from competitors, brands, and businesses that you trust. What kind of style do you like and what kind of style do you think would most align with your own business branding?
Some possible styles and tones include:
Abstract

Cartoon-like

Serious

Realistic

Playful

Informative

Voiceover vs. Onscreen Text

2D vs. 3D
As part of this process, you'll also want to begin brainstorming the general outline of your animated video. Define the key points of the video. Think about what you want the key takeaway to be when a viewer finishes watching it.
In this phase, it might help to create a mood board of ideas. You can use social media tools such as Pinterest or Canva to help you create a mood board of stylistic choices that you want to bring to your first meeting with a video marketing company.
Step 3: Create a Solid Plan for a Killer Animated Video
With an idea in hand, it's now time to start creating a plan. This might be one of the most daunting steps for those not used to the visual storytelling process as it relates to marketing and video production.
Teaming up with the right creative production agency can help with this. But it's also possible to get a head start on your own. Here are some tips for getting started.
Define a Budget
Setting a budget for your animated video is crucial. From a business perspective, it's obviously important as it ensures you have the marketing money you need to complete the project.
However, it's also crucial that you define a budget so that you can go into the animated video production planning process with a good understanding of what kind of video you can afford.
Each creative production agency will charge their own fee for their services. But, animated videos are usually priced a bit differently than traditional videos.
You have to consider costs such as:
Storyboarding (if you haven't done so already)

Scriptwriting & Copywriting

Design Exploration

Motion Graphics

Finalizing Timings

Hiring a Voiceover Artist

Audio & Sound Effects

Account Management

Consultancy
While you may find that you don't need all of these services and can handle a few of them in-house, you're still going to have to spend hours meeting with a production company conveying that information to their team.
Develop a budget for the project and be clear about that from the beginning. It will help the production team understand what they're able to whip up for you.
Create a Script
Creating an animated video script is different than writing a script for a live-action explainer video or even a large-scale commercial. Why? You have to time it to certain animation cues and transitions, and you have to factor in the need for visual cues as well.
Video scriptwriting for an animated video is best when you break it down by "slides." Download a storyboard template and fill in each "scene" first with the animation you'd like to see. Then, go back and write the script over it.
Remember that this is a marketing video that has some sort of goal. Keep that goal at the forefront of your mind when you're writing the script. Consider:
Choosing one goal for the video (instead of three to five) and writing your script with that one goal in mind.

Including a call-to-action at the end of the script that ensures you'll meet your one goal.

Identifying your audience and speaking to them in a way they'll understand and enjoy.

Choose a central character

that will help push the story forward.

Making sure that the point of the video is clear from the very beginning.
Try to read your script out loud after you've written it. Oftentimes, we write things in our heads that don't make any sense when you read them out loud.
Read the script to your coworkers or even to a few potential clients to get their opinion. Chances are, you'll have to trim a bit out  to make it snappy and effective.
Create a Storyboard
Now, with your script in hand, it's time to storyboard the visuals. If you downloaded the storyboard template as we mentioned above then you've likely already done this. But, it's time to go back and ensure that the visuals match with the audio.
Consider the pacing of your video.
If it's quick, fun, and engaging then your voiceover artist might speak fast and the video might feature lots of rapid transitions. If the video is more serious, give the viewers time to breathe and take in what you're saying.
The best part about this step in the process is that you don't have to go at it alone. There are actually numerous tools online that can help you storyboard your animated video.
Celtx, for example, is screenwriting software that has free storyboard templates available. They give you the tools you need to keep your story organized while also including audio details, camera instructions, and character dialogue.
Other popular storyboarding tools include Storyboarder, Plot, Canva, and Storyboard Fountain (for Mac users). Canva is well-known for the free creative tools they offer businesses, and their storyboards come in varying styles and designs to suit different creative needs.
Step 4: Begin Animated Video Production
With a script and storyboard in hand, it's time to start production! Lights, camera…wait, who's going to call action? You'll need a team of experts to help you with that. 
Where to begin? To create an animated video, you'll need to hire a video production company, or separately contract out various positions, such as:
Illustrator/Animator

Voiceover Artist

Musician

Editor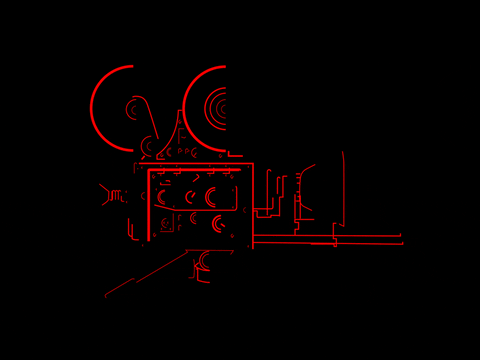 Hiring an agency is the easiest way to go about the animated video production process as it's by far the easiest way to get everything done in one place. Instead of trying to find an animator who will work with your voiceover artist while communicating with the editor, it makes sense to hire one team to cover the entire production process.
However, if you'd like to go at it alone, it's important to build an approval process from the start. Who will approve what and what kinds of checks will a portion of the video go through before it's fully signed off on?
If you're not too picky about having custom music made for the soundtrack to your video, you can purchase music via websites such as Premium Beat and AudioJungle. If you're in search of a quality voiceover artist, try browsing VoiceBunny. There, you can browse according to age, gender, accent, or even style.
Step 5: Learn How to Promote Your Video
Yay, you have your animated video! While you might think the hard part is over, now it's time to begin marketing it effectively so it reaches all of the right people. 
Before publishing it anywhere, we'd suggest coming up with a distribution plan. Here, it becomes important to decide where you'll publish it. If it's going on Facebook, for example, make sure it follows Facebook's best practices for video.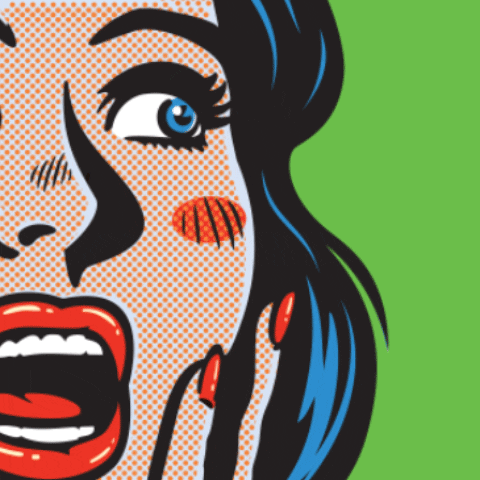 Think about sharing it on social media platforms, on your website, in your email newsletter, and with your friends and family. But, don't share it all at once. Be smart with how you upload the video to avoid oversaturating your platforms.
Consider the types of audiences you have on each platform and share it accordingly. If your Instagram followers like shorter videos on your Instagram Stories, maybe consider creating a short 30-second version to share on Instagram. Likewise, if newsletters tend to get more click-throughs with a video, make sure that's one of the first places you share it!
Depending on the style of the video and the motive behind it, you might also want to consider writing a press release. This can help raise awareness and interest around the video.
Need Help with Your Animated Video?
We've walked you through the steps of what it takes to plan, produce, and distribute an animated video for marketing purposes. If you're eager to start the process but aren't sure where to begin, we can help. 
We are Covalent, a creative production company that specializes in crafting unique stories to help you better connect with your customers and audience. And, we have experience in animated videos for clients such as PNC Bank and The Ellis School. 
Interested in starting a conversation? We'd love to hear from you. Get in touch and tell us about you and your company and we'll be happy to help you get started.